Welcome to the
3rd Amsterdam Aviation Collectors Fair
- 23rd of February 2020 - Van der Valk Hotel A4 Schiphol - Amsterdam Schiphol
Mr. Henry Tenby is investigating the possibility of having a pre-AACF slide convention.

Registration for the AACF is still open:

273 TABLES BOOKED ALREADY!!
DON'T FORGET:  THE BLOCK FOR SPECIAL RATED HOTELROOMS IS ONLY 50 ROOMS!!!
Upcoming shows we will participate in:
Aviation Weekend Frankfurt
Saturday 2 and Sunday 3 November 2019, Turnhalle TuS 1872 Schwanheim,
Saarbrücker Strasse 4, Frankfurt Schwanheim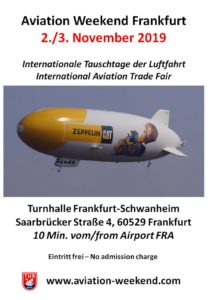 Heathrow Aircraft Enthusiasts Fair
Sunday 24 November 2019
Kempton Park Racecourse, Staines Road East,
Sunbury-on-Thames, Middlesex, TW16 5AQ
You can watch some videos of the Amsterdam Aviation Collectors Fair 2019

here!
This website is created to provide all Aviation collectors with information regarding the Amsterdam Aviation Collectors Fair which takes place near Schiphol Airport.
We work non-profit and our goal is to organize a yearly Aviation Collectors Fair for all Aviation enthusiasts in the world which will be known and listed as the first big show of the year in Europe!

The first edition of this event was on the 25th of February 2018. A huge success with over 110 exhibitors, 210 tables and more than 1000 visitors! The 2nd edition on the 24th of February 2019 was an even bigger success with 130 exhibitors, 276 tables and more than 1200 visitors! The 3rd edition will be on the 23rd of February 2020, join us!
In addition to the AACF, we will also inform you on the worldwide showagenda and give you reviews on the shows we've visited!
Location Information
A great location very close to Amsterdam Airport Schiphol!
Location
The fair takes place at the Van der Valk Hotel A4 very close to Amsterdam Schiphol Airport. See the map for exact information.


Transport
The hotel is just 1 km South of Amsterdam Airport and easy to reach by car with free parking. The hotel shuttle bus departs every 40 min to the Airport Terminal.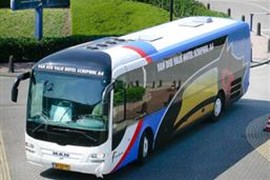 Hotelrooms
Limited hotelrooms available for a special price. Click on the button below to get a booking form for a hotelroom from €89 including breakfast!