When:
2 March 2019 @ 09:00 – 17:00
2019-03-02T09:00:00+01:00
2019-03-02T17:00:00+01:00
Where:
Munich Airport Canteen
Nordallee 32
Munich Airport
Contact:
Chris Witt
+49-171-8001083
Hotel, preconvention and slide-show
We stay again at our regular´s table hotel and restaurant in Hallbergmoos, named Neuwirt where we have blocked rooms for 49
Euro for the single, 89 Euro for the double room and 99 Euro for the triple till mid-February which includes as most of you have
experienced already an excellent breakfast. On Friday night, March 1st, 2019, we have prepared a slide show as well as a
slide-auction.(each person max 20 slides). Before, a pre-convention (slides only) is possible from 2 pm and à la carte menu from 5
pm onwards.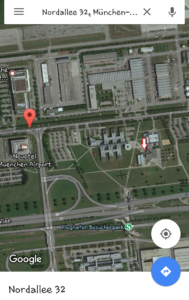 Location is at the Arrow!