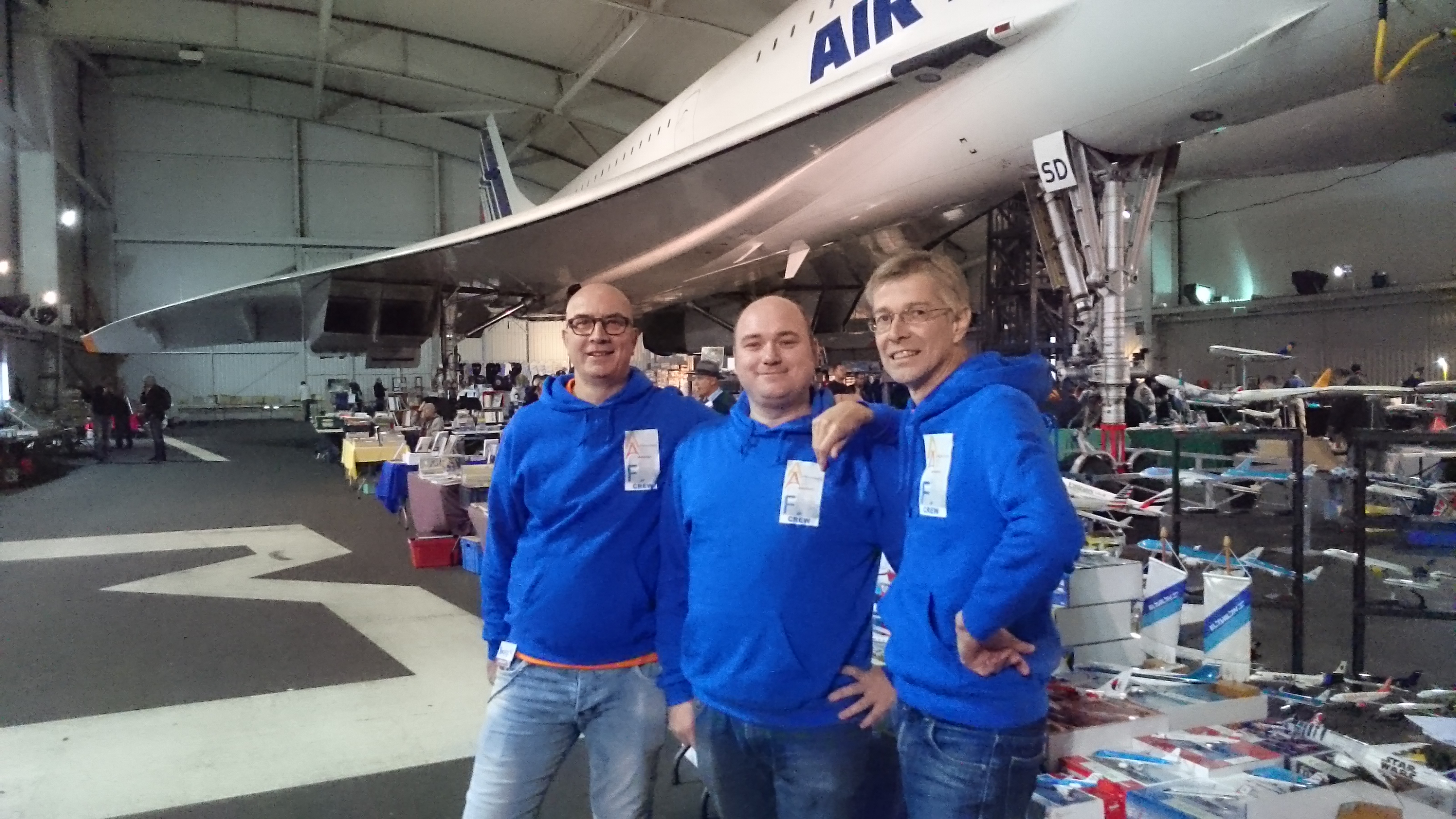 We, Patrick van Rooijen (left), Rutger van Hasselt (middle) and Arjan Vaarwater (right), have been exhibitors and visitors of Aviation collectors shows since the early 90's.
In recent years, we have noticed that big Aviation collectors shows are becoming rare. In our opinion visiting an Aviation collectors show is the most fantastic way to stay in touch with Aviation enthusiasts around the world and Aviation in general. A place where people with the same interest can meet and share their own particular interest.
The internet has taken over. The younger generation mostly buys and sells via de internet. We decided to take action and try to organise a big show for everybody, not only the older collectors but also for the new generation aviation collectors. We attend the bigger European shows (but also the smaller ones) and thought: We can do this in Holland too!! And when we do it, we do it right! We use our passion for aviation and give everything we've got to make the show a success for the visitors and stallholders!!
We (Rutger and Patrick) started the Aviation Collectors Association, with one goal only: keeping the offline Aviation Collecting hobby alive by organizing Aviation Collectibles Shows.
So here it is, the Amsterdam Aviation Collectors Fair: the largest international Aviation Collectibles show in the world! With more then 250 tables of 2 metres long with everything related to Aviation available for trade or sale! A show for collectors by collectors!
Maybe you still have some questions, don't hesitate to contact us at: amsterdam@aviationfair.com
The Aviation Collectors Association
Address : Arent van Gentstraat 21
Postal Code and City : 3381 AA Giessenburg
IBAN and BIC : NL90RABO0376789891/RABONL2U
Chamber of Commerce : 84543078
VAT number : NL863252588B01
E-mail : amsterdam@aviationfair.com
Website : www.aviationfair.com